Senior Apiarist, Canterbury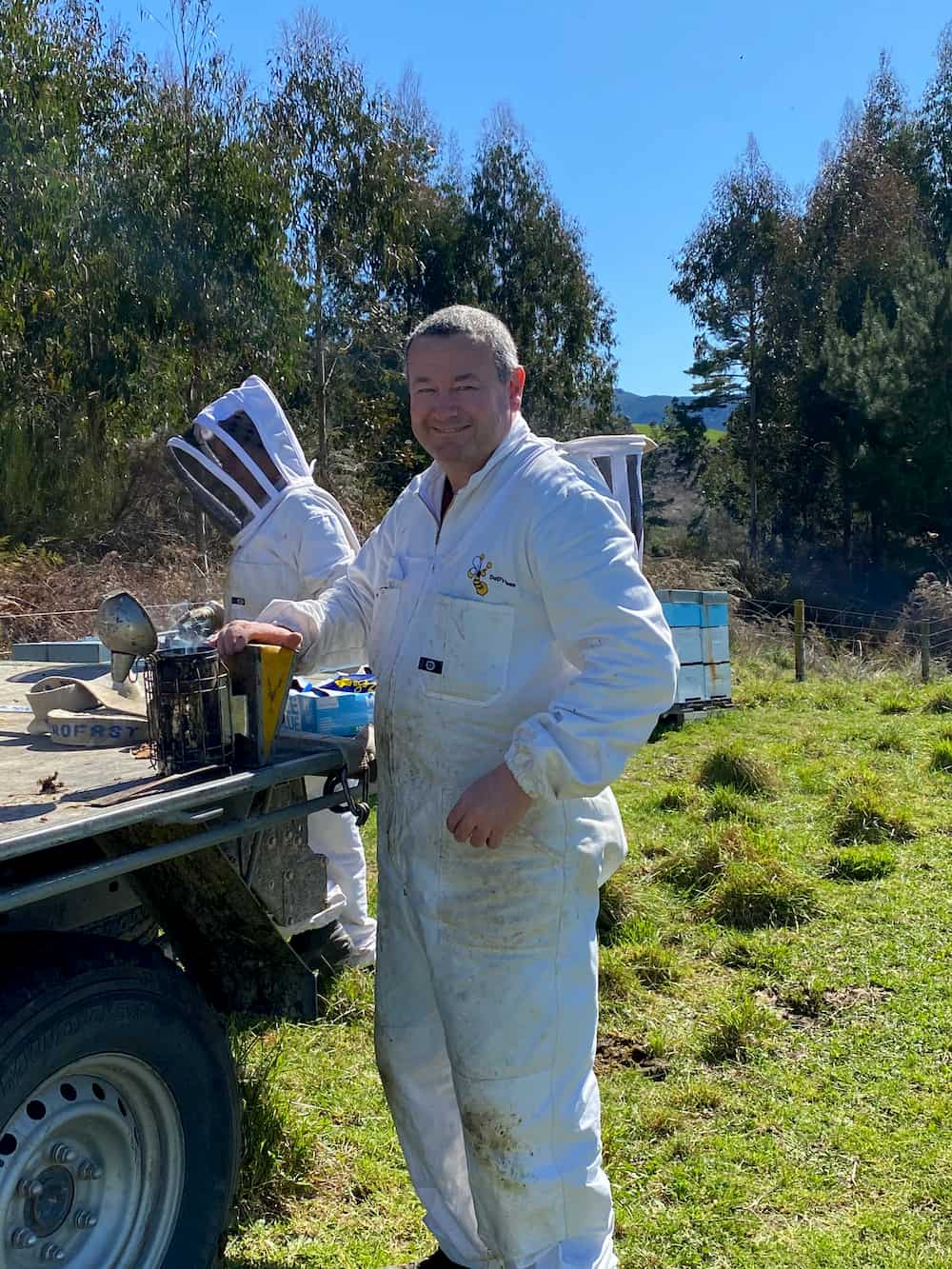 Our "number 8 wire" beekeeper extraordinaire!
Always with the total consideration of putting the bees first and foremost in his mind, Rob takes on his role with gusto, positivity and the utmost of care. His role includes keeping the beehive health, queen rearing, disease inspections and control, harvest logistics, health & safety and mentoring our Waikato apiarist.
Prior to beekeeping Rob followed a more traditional career path as a fitter-turner and subsequently moved through to a mechanical design engineer. That was in a past life, he now adores being out amongst the farms, problem solving and keeping the bees happy. He holds a current DECA qualification, and a Level 3 Certificate in Apiculture.
When not working he likes to relax by playing the guitar, banjo and having fun with his 3 kids.