Southern Pasture's mission is to produce the finest quality milk using sustainable farming methods emphasising innovation, integrity, social responsibility and using the highest ethical standards to promote growth and potential within the farms and exceed stakeholders expectations.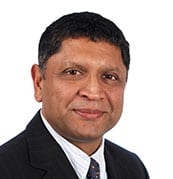 Mr. Maan is the founder and Chairman of Foundation Securities (NZ) limited and Foundation Capital Limited. He has previously held senior positions with Banque Indosuez (Managing Director, NZ), Credit Agricole Indosuez (Singapore and Hong Kong based Asia Pacific Manager for Structured Finance & Syndications), Deutsche Bank (NZ), and Citigroup (NZ, Australia). His advisory clients have included some of the biggest financial institutions in Australasia and government departments. Mr. Maan has been involved with various business, capital markets, structured finance and banking transaction in New Zealand, Australia, Sweden, Germany, France, USA, UK, Singapore, India, Japan, South Korea, Taiwan, Hong Kong, Thailand, and Indonesia. An economist by training, Mr. Maan has also worked for the Farm Management and Rural Valuation Department of Lincoln University, The Rural Banking and Finance Corporation of New Zealand, and AMP. Mr. Maan is a trustee of the New Zealand Water Polo Foundation. Prem's roles within Southern Pastures cover strategic direction, governance, investor and stakeholder relations, soil biology, alpha generation, and portfolio construction.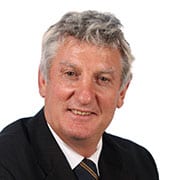 Mr Mourie grew up on the family dairy farm and has farmed for the majority of his life. He has owned farms since 1979 and continues to have active farming interests. He has structured and sold farm equity partnerships with contract milkers/farmers in place and has developed coastal lifestyle blocks. He set up and later sold a successful farm consultancy business and was a director of the local dairy-processing cooperative. Between 1985 and 1987 he was involved with marketing the first Rugby World Cup. Mr Mourie was a director of the New Zealand Rugby Union and the International Rugby Board where he chaired the Rugby Committee. Mr Mourie has also had a long and distinguished rugby playing career including captaining the All Blacks from 1976-1982. He has been honoured with the award of the MBE (Member of the Order of the British Empire). Graham's focus covers pasture and endophyte improvements; fertilizer management; animal welfare; feed production; best farming practices; farm management planning and day-to-day management responsibilities; farm human resourcing; on-farm leadership and health & safety.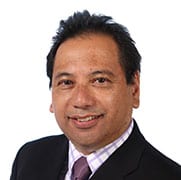 Mr Nicholas is a chartered accountant by training and a fund manager and investment banker by background. He is a director and shareholder of Parininihi-ki-Waitotara Inc (the largest dairy farmer in the Taranaki region) and a director of Miraka Ltd, Ngati Ruanui Holdings Ltd. He is also a member of the Direct Capital IV Investment Advisory Commitee. His past roles include: Commissioner of the NZ Earthquake Commission, Director of Moana Pacific Fisheries Ltd, Taupo Moana Group Ltd, Hautaki Ltd, Kordia Ltd, Bay of Plenty District Health Board, and Aegis Private Capital Pte Ltd. He has also held the positions of Director and Investment Strategist for BZW Equities (NZ) Ltd (a unit of Barclays Bank Plc), and Portfolio Manager at NZI and ANZ. Taari's focus is sustainability and environment; effluent management; regeneration of native vegetation; and Iwi and local community relationships.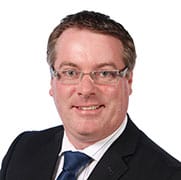 Mr Wight owns a private investment and asset management company and has been involved in a governance capacity in institutional funds management. He has a successful background in, and continues to be actively involved in, forestry and property development and ownership. Mr Wight has long-standing interests in the aluminium and forestry sectors in New Zealand and has extensive knowledge of the renewable energy industries with a particular focus on co-generation, wind and solar power. Mr Wight is also a Director of Foundation Capital Limited. Phillip's role covers internal reporting; accounting and legal compliance; renewable energy; forestry; carbon; farm development; and relationship management with commercial, and third party suppliers.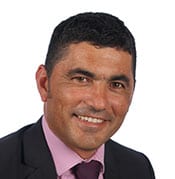 Mr Bridges worked as an independent farm management consultant for the past 18 years. Prior to this he worked for the New Zealand Dairy Board as a farm consultant. He is based in the Taranaki Region and has had his own dairy farming business since 1999. Mark has been a 50/50 sharemilker, leased dairy farms and is an equity owner. Mr Bridges has extensive experience in recruitment, and managing variable order and 50/50 sharemilkers on his own and clients' farms. He has a Diploma in Agriculture and Bachelor of Agriculture qualifications from Massey University and is a member of NZIPM (New Zealand Institute of Primary Industry Management). Mr Bridges' clients have included a number of large family and corporate farm owners throughout Taranaki and the lower North Island. Mark's role is: developing farming plans; management and supervision of Cluster Managers; pasture and soil improvements; cropping choices and strategies; farm infrastructure improvements; and best practice adherence by sharemilkers and on-farm staff.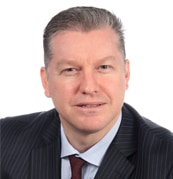 Mr. Hughes has a background in the banking sector having worked for a few domestic and global banks over the past 25 years, with roles most recently at Citibank and HSBC.  Having started his career within retail banking his interest in the mathematics and economics of financial markets saw him quickly move to Treasury and Markets. Roles typically centred on the management of the Bank's positioning in rates and currency markets including the management of interest rate risk, prudential and liquidity portfolios, as well as funding. He has a strong interest in economics and the mathematics behind market movements and products. Graham re-joined Southern Pastures having previously worked with the team several years ago. He has a Bachelor of Science from Auckland University majoring in Mathematics.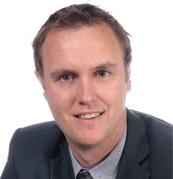 Mr. Bartz grew up on the family dairy farm and has been involved in farming his whole life maintaining active investments in the dairy sector since 2012. He is a chartered accountant with over 10 years' experience in New Zealand and the United Kingdom. Hayden is a business focused accountant focusing on transparent reporting to investors and driving financial performance on farm through budgeting, benchmarking and analysis of key performance indicators, timely reporting, and regular contact with farm management. He has a Bachelor of Management Studies from the University of Waikato.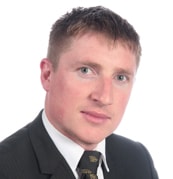 Mr. Booker grew up on a family dairy farm in Northland. He has both a Bachelor of Agriculture and Master of Applied Science degree from Lincoln University. Prior to returning to New Zealand in 2011, he worked for the Agriculture and Horticultural Development Board in the United Kingdom with the role of Market Analyst in the English red meat sector. After four years of managing a 400 cow Waikato dairy farm in equity partnership with family, James moved to Canterbury to manage a larger dairy unit in Ashburton. James completed the Kellogg Rural Leadership Programme with a focus on coaching and mentoring young people in agriculture.  Alongside his hands-on farming career, James has had various community and committee roles, including director of New Zealand Young Farmers.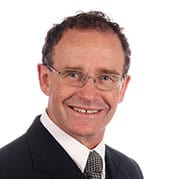 Mr Crawford grew up on a family Dairy farm in the central north island. Roger has a degree in Technology and further tertiary education in farming, accounting and finance. Rogers work experience includes 8 years self-employed dry stock farming, 14 years forest harvesting management and 8 years Dairy farm ownership/Directorship in the South Waikato region. He also has extensive experience of conversion of forest land to productive Dairy farms. Roger has in-depth hands-on experience and administration with Maori Land Trusts.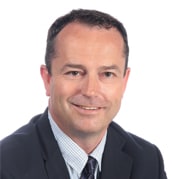 Mr Lawrey grew up on a dairy farm in the UK, and after gaining a BSc in Agriculture he moved to New Zealand in 1995. Paul has over 22 years extensive experience in the Dairy sector, working for Dairy NZ as a consulting officer in the South Island, before becoming a successful dairy farm consultant in the private sector. Paul's background within the agricultural sector has seen him acquire a broad and robust knowledge of New Zealand dairy systems, working closely with clients to improve on farm's profitability through finding efficiencies in farm systems, staff employment and governance related matters. Paul is also the Chairman/ Investor of a dairy syndicate in Southland. Paul's role within Southern Pastures is providing the South Waikato Cluster with expertise and direction with on-farm management.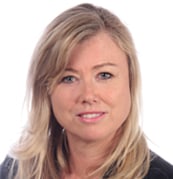 Ms. Lynette Maan grew up on a Kiwifruit and flower orchard in the Bay of Plenty. She has been involved with the Foundation Group (Foundation Securities (NZ) Limited and Foundation Capital Limited) since 2006 and with Southern Pastures since its inception in 2010. She has previously held marketing, banking, and administration roles with Prudential Assurance, McCaughan Dyson Capel Cure (NZ) Limited and Westpac in New Zealand, and with Bankers Trust in London. Lynette is responsible for corporate communications and for social responsibility, the "S" in Southern Pastures' "ESG" policies.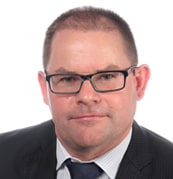 Mr. Strange was born and raised in Mid Canterbury. He completed a Bachelor of Science followed by a Postgraduate Diploma at Lincoln University, both majoring in Applied Biology. He spent 15 years (including five in the UK and Ireland) working in the financial services sector primarily in funds management. Upon returning to NZ, Mr Strange completed a Graduate Diploma in Business Studies (Massey University) and obtained Certified Financial Planner status providing investment advice to high net worth individuals.  More recently he worked as an Agribusiness banker with Westpac. Jeremy's role within Southern Pastures is to scope, price, then manage various capital improvement and development projects.
Mr Dawson is the Principal of John Dawson Consulting Ltd providing consultancy services to the Agricultural industry with a particular focus on the dairy industry. Mr Dawson, a dairy farmer and forester, has held many senior positions in the agricultural industry such as Chairing the 'National Farms Advisory Board' for Fonterra and Hon Vice President 'New Zealand National Field Days Society'. He has had numerous research papers published on subjects ranging from fertilisers, rearing calves, evaluation of by-product feedstuffs, dairy farming profitability options, winter milk, summer milk, managing milk supply, and high altitude grassland milk production. Mr Dawson has won a number of awards for his achievements in the sector including the Sir Arthur Ward Award. The N.Z.I.A.S trophy for Communication In Agriculture.
Mr Ford is an Economic and Business consultant with 25 years experience in the primary industries in New Zealand. He is Director and Shareholder in the Agribusiness Group where he has conducted a number of research projects and consultancies relating to land use under irrigation, the economics of water resource utilisation and allocation as well as assessing socio-economic impacts of water use in competitive use scenarios. He has also researched and written annual farm Monitoring reports covering different farming sectors including dairy and sheep. His clients include major New Zealand Agribusiness, Research Organisations, Industry Organisations, Central Government organizations, Local Government Organisations, and major energy generation companies.
Mr Storey is a recognised leader in dairy farming New Zealand. He has had a distinguished career as a Director of some of New Zealand's leading companies. Mr Storey has been the Chairman of New Zealand Diary Group and the New Zealand Dairy Board (the foundation companies of Fonterra). He is also a former Director of Bank of New Zealand (Chair of the Audit Committee), Chairman of Hamilton International Airport, Nufarm and Chairman of New Zealand Lumber Company. Mr Storey is currently a Director and Investment Committee Member of Pioneer Capital as well as a number of private companies including his own investment vehicle, Woodstock Investments. He is also a past President and Most Distinguished Fellow of the New Zealand Institute of Directors. The Storey Farming Group owns and operates seven dairy farms in the Waikato and Mr Storey is also an advisor to a number of Middle East and South American agricultural interests. Mr Storey was made an Officer of New Zealand Order of Merit for services to agriculture and commerce.